Just a few days from the NFL Draft the Miami Dolphins new uniforms have been leaked. Here are the pictures, courtesy of
Paul Lukas of Uni Watch
: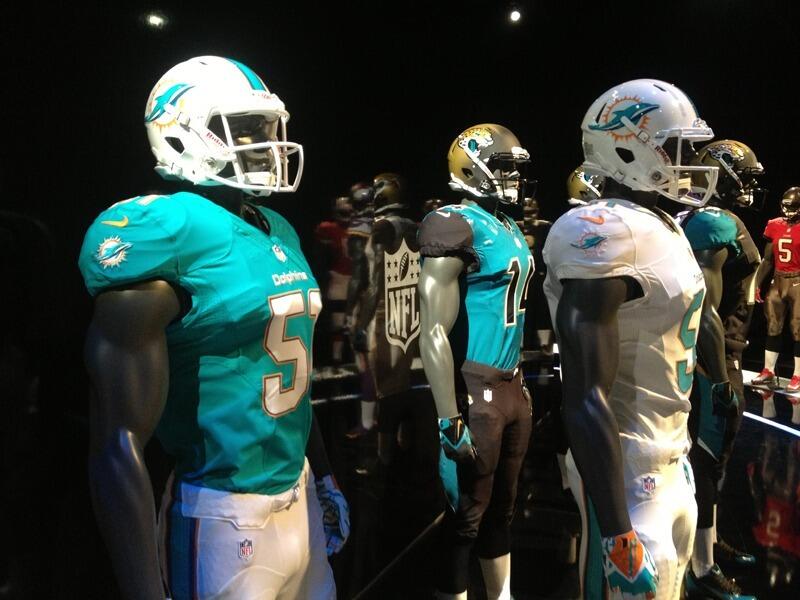 Notice the lack of orange and the white facemasks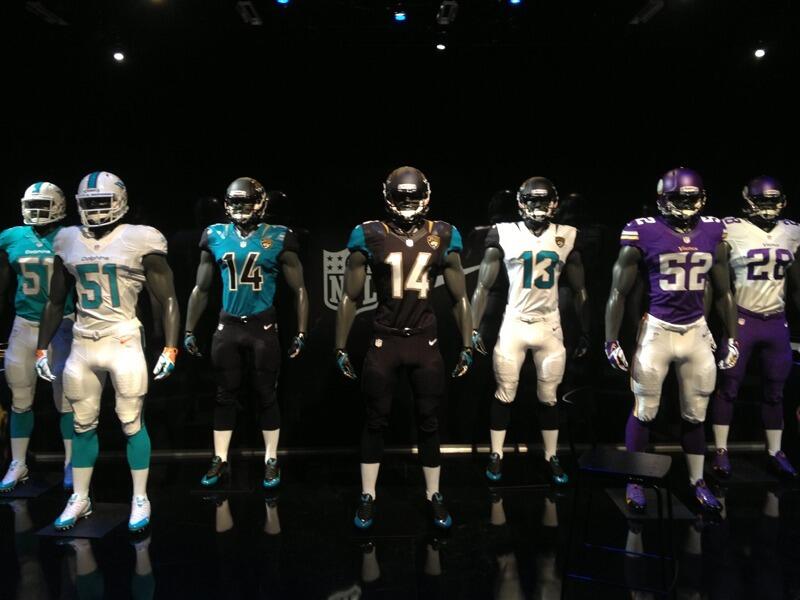 Miami's are the ones on the left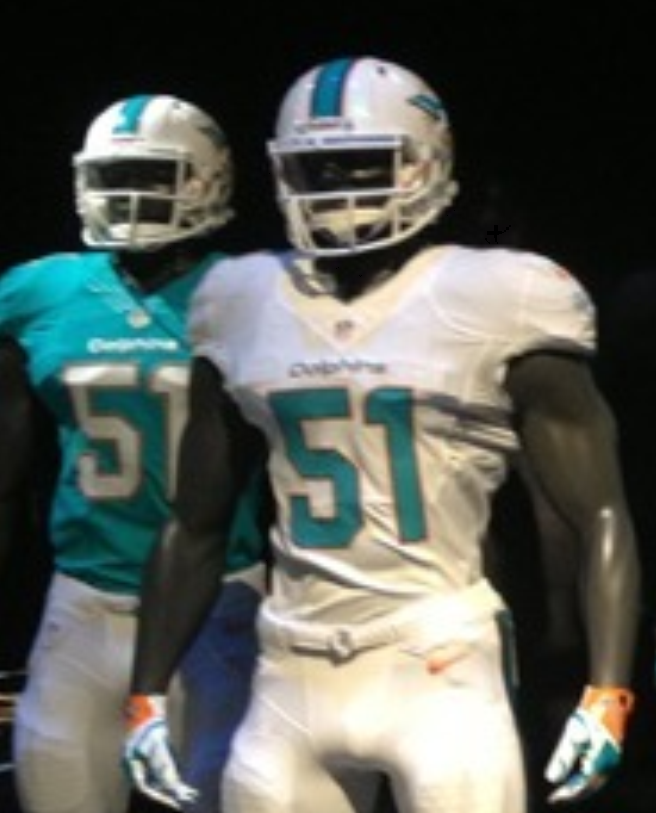 Here are the jerseys with the image blown up
What do you guys think? I wish they had a little more orange on them, but it doesn't really matter that much in my opinion. I will say that I like the white jerseys more than the aqua ones.
Thanks for stopping by. Email me at paul@dolphinshout.com. I'm also on twitter
@PaulDSmythe
.